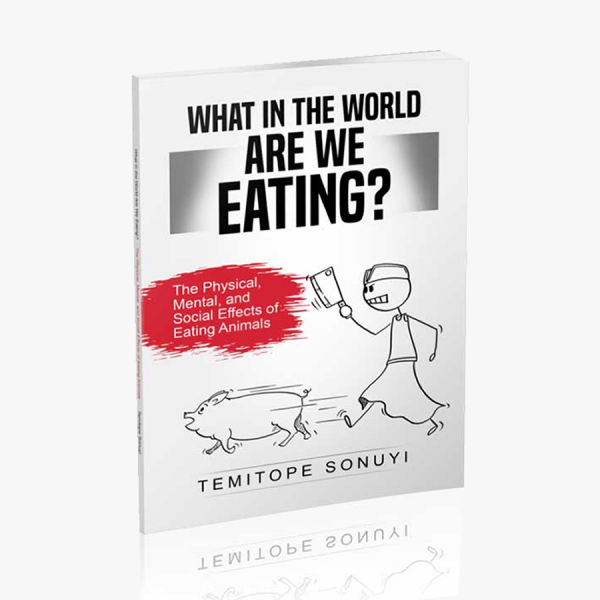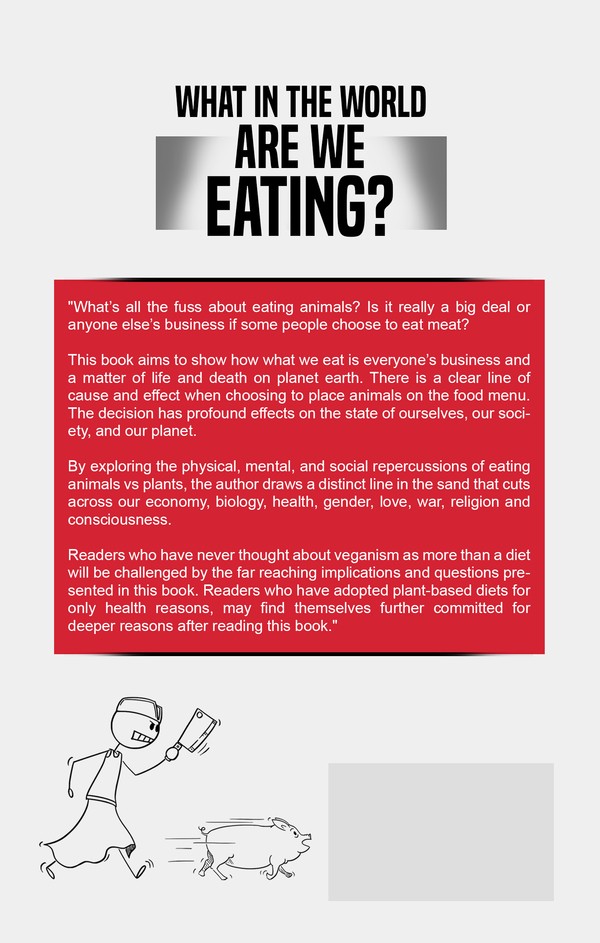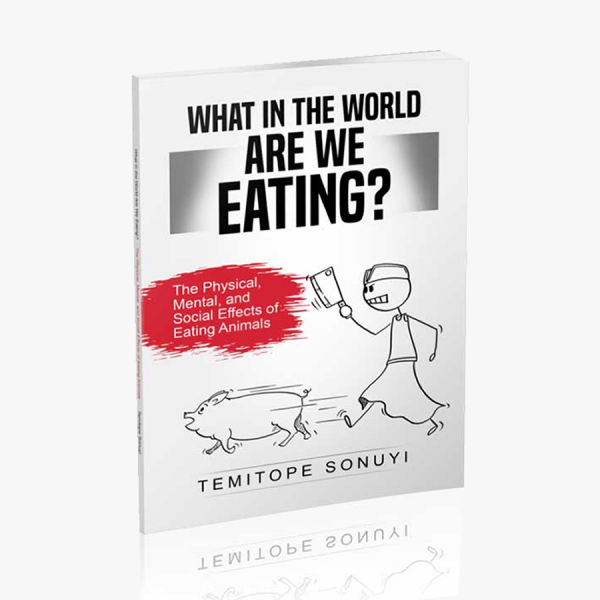 Sale
In stock
What in the World Are We Eating? [PaperBack on Amazon]
The Physical, Mental, and Social Effects of Eating Animals
Print length
Publication date
ASIN ‏ : ‎ 

B093YNJX5W

Publication date ‏ : ‎ 

May 1, 2021

Language ‏ : ‎ 

English

File size ‏ : ‎ 

709 KB

Simultaneous device usage ‏ : ‎ 

Unlimited

Text-to-Speech ‏ : ‎ 

Enabled

Screen Reader ‏ : ‎ 

Supported

Enhanced typesetting ‏ : ‎ 

Enabled

X-Ray ‏ : ‎ 

Not Enabled

Word Wise ‏ : ‎ 

Enabled

Print length ‏ : ‎ 

53 pages

Lending ‏ : ‎ 

Enabled
What in the World Are We Eating?! What's All the Fuss About Eating or Not Eating Animals?!
Ever since the dawn of known human history, the societies that have risen and fell depicted humans as hunters and gatherers who ate both plants and animals. So, what changed in today's world?
What's all the fuss about eating animals? Is it just radical propaganda, or are there real significant effects when we choose to put meat on our menus?
By exploring the physical, mental, and social repercussions of eating animals vs. plants, the author draws a distinct line in the sand that cuts across our economy, biology, health, gender, love, war, religion, and consciousness.
Readers who have adopted plant-based diets for only health reasons may find themselves further committed for deeper reasons after reading this book.
However, readers who have never thought about veganism as more than a diet will be challenged by the discourse to consider far reaching implications and questions presented in this book:
Why is it a big deal, or anyone else's business, if some people choose to eat meat?
Why are the effects of placing animals on the food menu a matter of life and death on planet earth?
Is raising and killing so many animals for food negatively impacting the state of ourselves, our society, and our planet?
And many more!
Stop for a moment and think about it, " What in the world are we eating?"